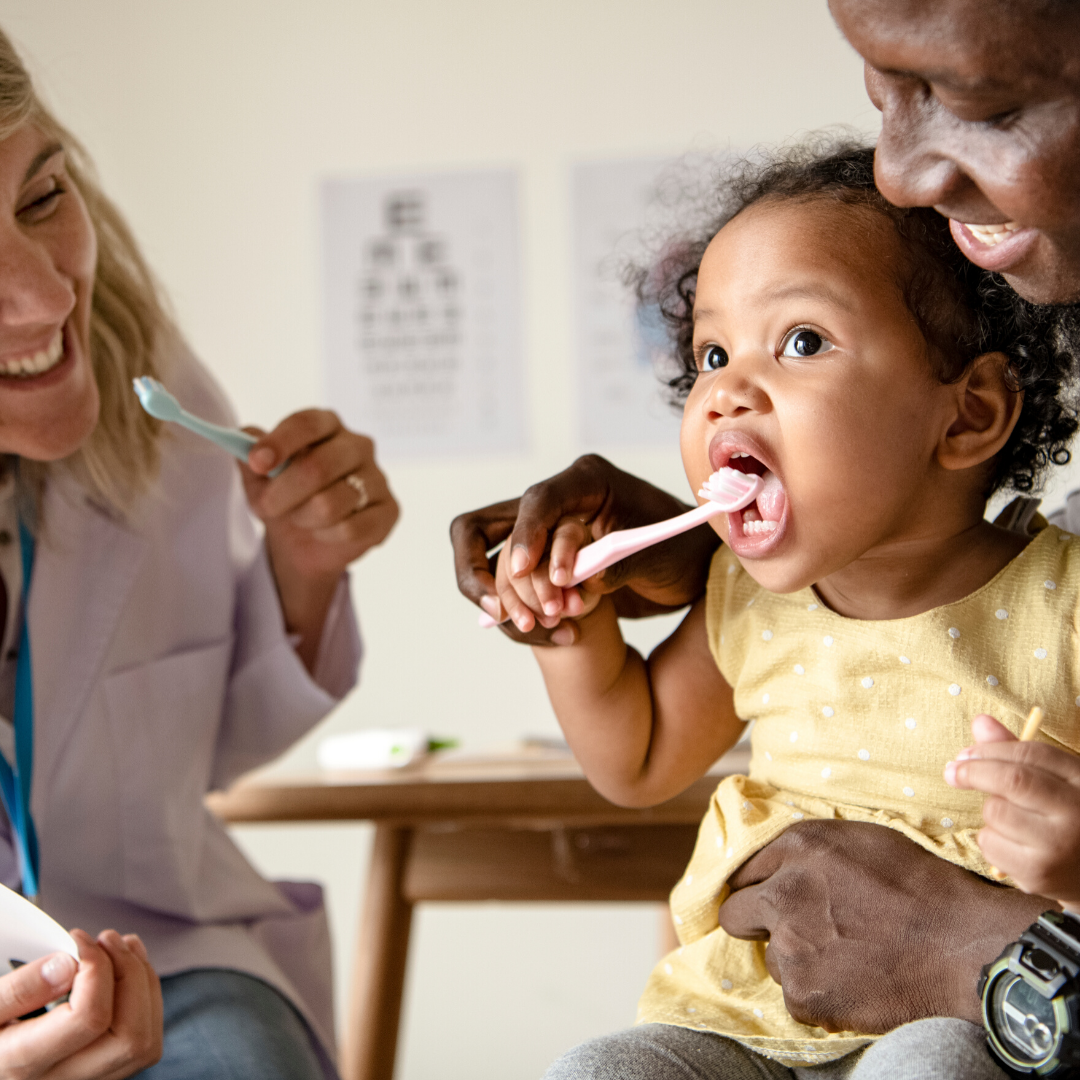 04 May

First Dental Visit

A child's first dental visit can be easily avoided because of the stigma surrounding the dentist. At Sensational Smiles, our vision is to make every dental experience a positive one, especially during the earlier years.
What to expect
At your child first dental visit, the Sensational Smiles team will ensure that your child is comfortable every step of the way. We carefully explain each step and if this doesn't reassure your child, then our colourful and bright kids room with a TV on the ceiling and headphones certainly will.
The entire appointment is fairly short to cater to short attention spans of young children. Despite this, a full exam of existing teeth and a full analysis of plaque, early signs of decay, gum and jaw health as well as oral tissues will be completed. Teeth are also cleaned and fluoride is applied for strength and extra protection, as required.
Finally, your Sensational Smiles clinician will give you advice that best suits your child for sustaining future care.
When should I schedule my child's first dental visit?
As a general rule, a child's first dental visit should be scheduled as soon as their baby teeth are visible. This is usually around the age of 12 months. At this age, your dental professional will do an exam and assess the health of teeth, gums and surrounding tissues. Anything more than this can be overwhelming for children of that age.
When a child is 2-3 years old it is easier to introduce them more fully to a dental environment so that if they do not need treatment later in life, they are reassured that they are being cared for.
How can I help make the experience pleasant?
Your child's first dental visit is a milestone! Instil excitement and joy in your child before they come so that they know this is not something to be afraid of. At Sensational Smiles, we find that children that have been seeing us regularly from a young age, know exactly what to expect and are happy to see us.