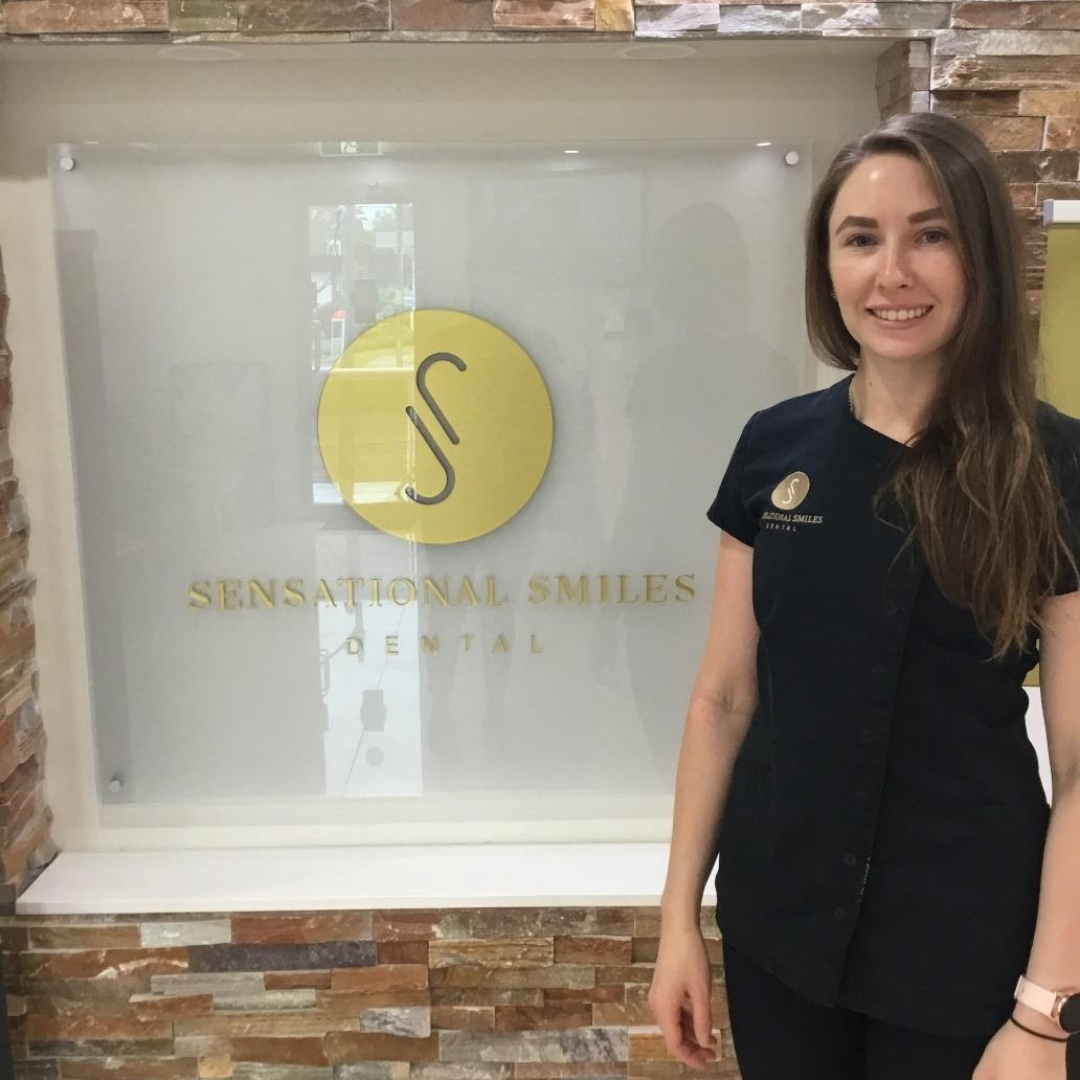 23 Sep

Fi's journey toward a SENSATIONAL smile!
What didn't you like about your smile?
I didn't like how crooked my teeth were. I felt that whenever I smiled my teeth stuck out. I avoided smiling, especially in photos! Even in my wedding photos, the appearance of my teeth is what stands out to me. Most people couldn't even tell but when it's in your own mouth, it makes a big difference. 
What made you want braces?
Working closely among the team at Sensational Smiles, I saw the joy so many patients had when it was time to take their braces off. We see a lot of patients that want straighter teeth and I see the journey they go on and their transformations inspired me to get my own teeth straightened.
How soon could you see your teeth moving?
After one month, my teeth were already straightening up. I was so surprised by how fast they actually moved. The majority of my treatment has been minor corrections and Dr Michael has really taken all my concerns and corrected them quickly. 
What were the most positive aspects of your treatment?
The final result was so much better than I ever expected to achieve! I can't stop smiling! Changing the colours at every review also made the experience more personalised. You can even colour coordinate your brackets to your outfit. I've been able to bond with a lot of our patients through shared experience and similar challenges along the way.
What were the negative aspects of your treatment?
I floss all the time now! While it did initially annoy me with food getting caught in my braces, now I feel I am in complete control of my oral hygiene. I think I am even less likely to develop tooth decay or gum disease because of how regularly I brush and floss. 
What advice would you give someone considering braces?
Get them on as soon as you can! The sooner you get your braces, the sooner you achieve your own SENSATIONAL smile. I found that even with metal braces, most people don't even notice that I have braces. They do take a while to get used to, but the end result is worth it all!